Temple Isaiah was founded in 1967. We are committed to the equality of all congregational members regardless of age, sex, family circumstances or financial means. Our small, intimate size has been a hallmark of our existence, and intellectual truth and discussion are cornerstones of congregational life. Founded during the period of the Six Day War in Israel, Temple Isaiah has maintained a strong sense of attachment with Medinat Israel. We believe the destiny of the Jewish people is inextricably linked to the destiny of our spiritual homeland.
For the first four decades of its existence, Temple Isaiah worshipped in rented space at a local church. In a matter of speaking, we had been wandering the wilderness of Great Neck for 40 years until we committed ourselves to building a home of our own at One Chelsea Place. This is an exciting time for our congregation. The opening of our new building in September, 2008 has led to expanded programming and worship opportunities. In line with our desire to remain a small community, our building is intimate yet inspiring. The large skylight in our sanctuary permits natural light to illuminate our morning services, adding a special sense of sacredness to our bima and to our worship. Our sacred spaces are warm and welcoming, offering a profound sense of peace and solitude.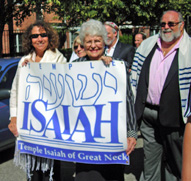 Rabbi Theodore ("Ted") Tsuruoka ZT"L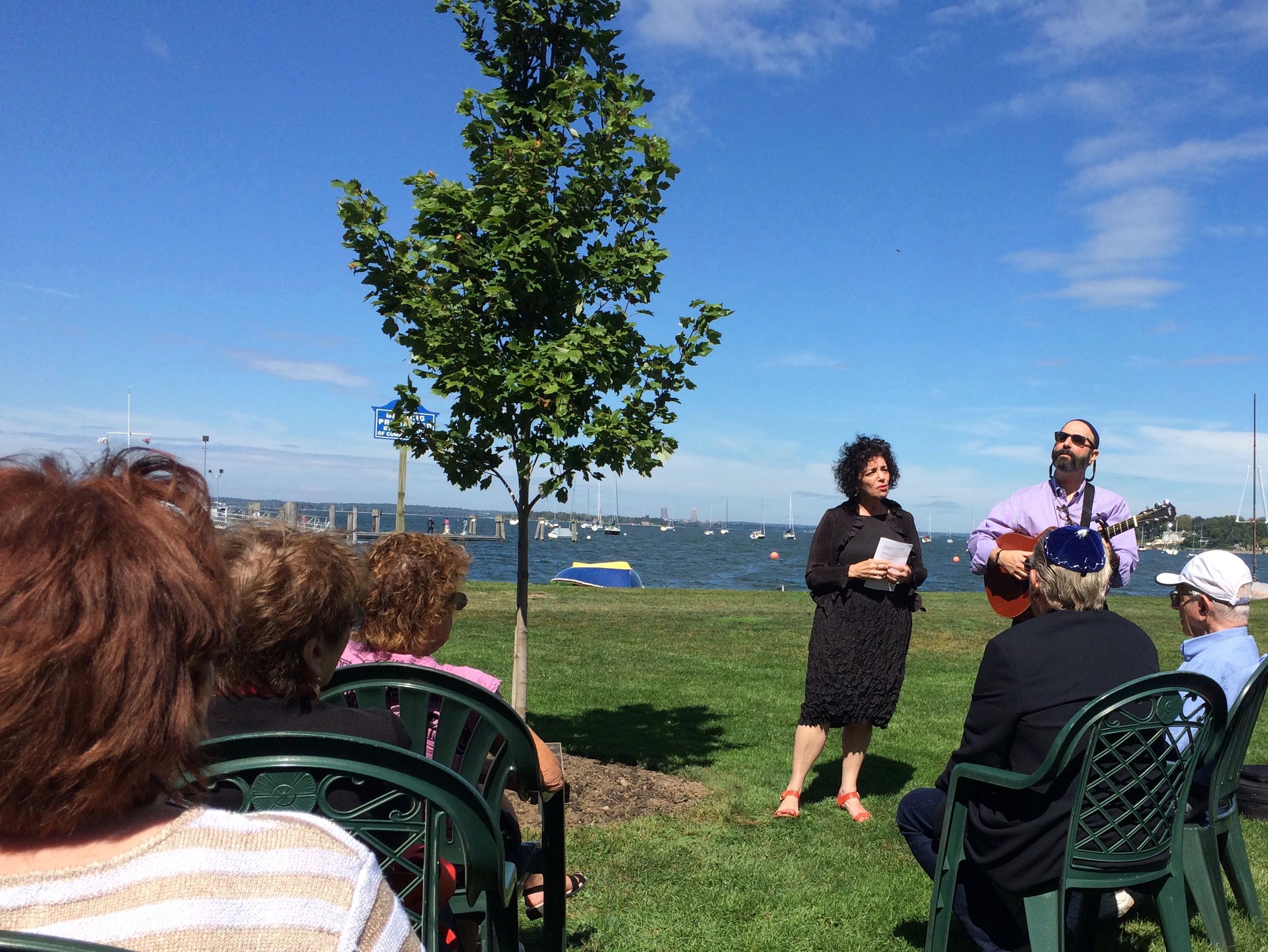 September 22, 2017
Steppingstone Park, Great Neck, NY
Tree Dedication Ceremony in Honor of Rabbi Theodore Tsuruoka
On March 27, 2017, Temple Isaiah observed the first yahrzeit of our esteemed Rabbi Theodore ("Ted") Tsuruoka.  Rabbi Ted, as he was known to our congregation, was unique in so many ways.  He loved Judaism and all things Jewish.  He was deeply committed to traditional Jewish values and had a passion to make Judaism responsive, understandable and accessible to all. Rabbi Ted was our spiritual leader and ethical guide.  His passion and love for Temple Isaiah was an inspiration to all.
In 2017 Temple Isaiah is celebrating our Jubilee (50th) Year in the Great Neck community.  Rabbi Ted was the fourth rabbi at Temple Isaiah, following Rabbi Harold Spivack; Rabbi Judith Lewis; and Rabbi Bonnie Steinberg.  Rabbi Ted led our congregation for 16 years, from 2000 – 2016, beginning as a student rabbi.  He brought an unusual diversity of experience and background to the pulpit.  Rabbi Ted followed an unusual path to the rabbinate.  A second-generation Japanese American, he was raised on Manhattan's Upper West Side amid a large Jewish community.  He began a spiritual journey as a young man, ultimately converting to Judaism at age 22.  Rabbi Ted was ordained by the Academy for Jewish Religion in 2004, a multi-denominational seminary whose student body consists of many professionals seeking a spiritual vocation as a second – or third – career.  The rabbinate provided Rabbi Ted the opportunity to fulfill the dream of integrating a life of Jewish living with leadership in a progressive congregation interested in exploring all aspects of our faith.  His charge as rabbi was to help each congregant find his or her own way to Torah.  The Temple Isaiah family will forever remember Rabbi Ted for his love and guidance during his tenure as our spiritual leader.
Click here to watch the memorial service for Rabbi Tsuruoka at Temple Isaiah.