Donations may be made by check, credit card, or on-line through the PayPal link below.
Donations by check should be made out to Temple Isaiah of Great Neck, and mailed to:
Temple Isaiah of Great Neck
1 Chelsea Place
Great Neck, NY 11021
Credit card donations can be arranged by calling the office at 516-487-5373.
Donations may now be made on-line via PayPal – click here to be taken to the Temple Isaiah PayPal page.  Once there, everything should be self-explanatory – click on a donation amount or enter the amount you want, and then click on the Donate Now button. You will be taken to a page where you can either log in to your PayPal account and donate through your linked checking account or credit card, or create a new PayPal account if you do not have one. There will be a space to enter your credit card information if you wish to donate directly by credit card, but in order to complete the process, you will still need to create a PayPal account using your email address and a password that you enter on that page. You will immediately receive a receipt by email from the PayPal Giving Fund, where you will see that it lists Temple Isaiah, and then soon after you will receive an official donation receipt by email for tax purposes.
For donations via PayPal, there is no place to enter any information about the purpose of the donation (i.e. in honor or in memory of someone, Kol Nidre, etc.), so please email the temple office (isaiahgn@yahoo.com) to let us know.
All donations are tax-deductible and member donations will be acknowledged by receipt in early January.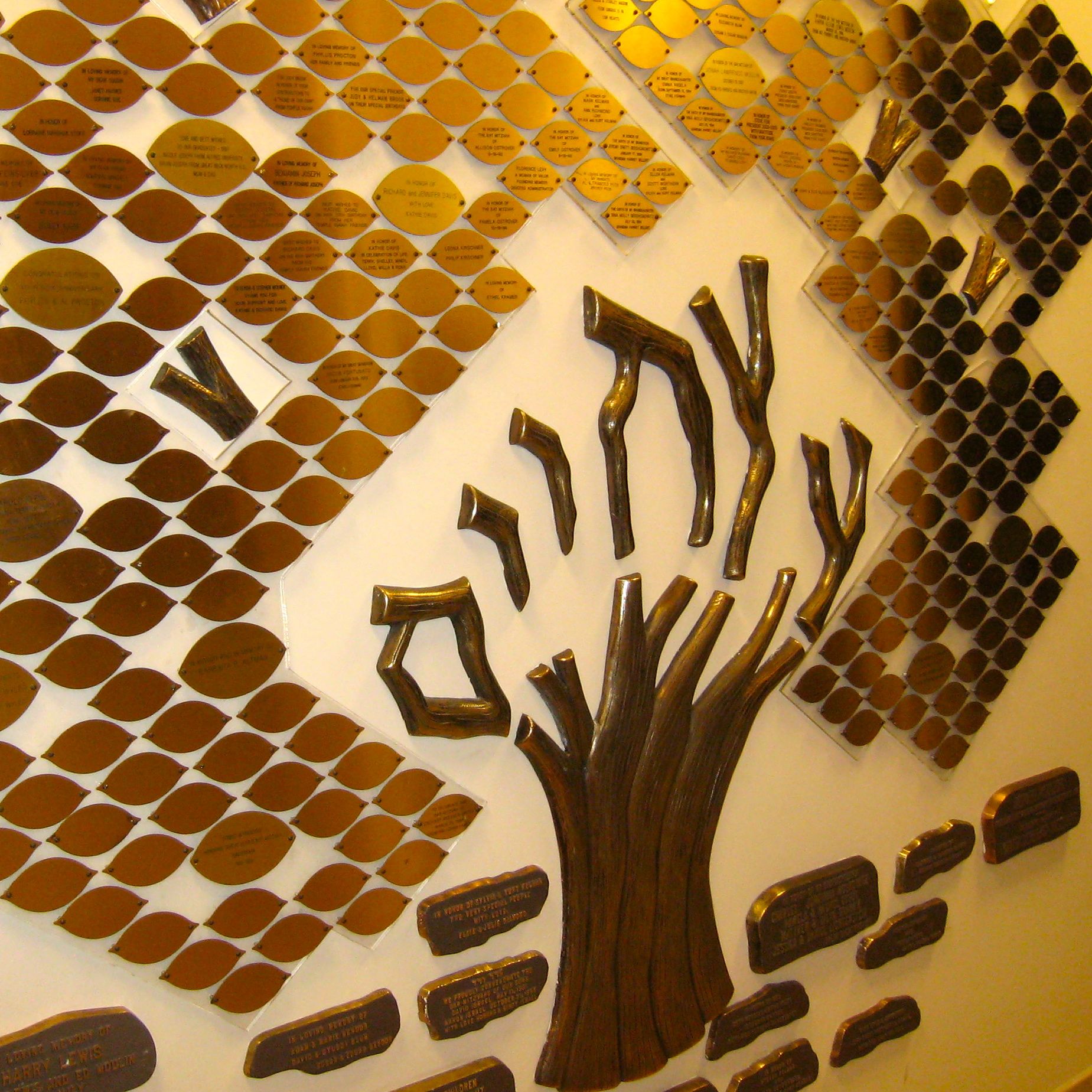 Donations go to the General Fund – typically in memory of a loved one; in honor of a temple member, a relative (particularly newborn children!), or clergy and staff; for get-well wishes; or to commemorate an event.
We encourage purchase of leaves for the Tree of Life for life cycle celebrations.
To honor the memory of a loved one in perpetuity, consider the purchase of a memorial plaque in the sanctuary.