Cantor Emerita Leslie Friedlander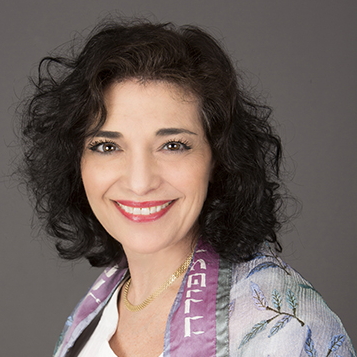 We honor Cantor Friedlander as our only Cantor Emerita for her dedicated service to the Temple Isaiah family from 2011 to 2021. She assumed the cantorial duties performed by Al Barouch, who retired after 23 years of service to the congregation, and led us during the difficult time following Rabbi Ted Tsuruoka's untimely death. Cantor Friedlander was ordained by The Academy for Jewish Religion in 1993, and subsequently certified and invested as cantor by Hebrew Union College-Jewish Institute of Religion. Her congregational experience includes eight years as Cantor of Temple Emanuel in New Hyde Park and 11 years as Cantor of Riverdale Temple in the Bronx. In that capacity she directed the volunteer adult and youth choirs and co-officiated at services and life cycle events. She also directed the religious school and led Torah study programs.
Cantor Friedlander describes her philosophy in these terms: "I believe that for most congregations, it is the sounds and music that hold the synagogue's soul. Music can recall deep emotional experiences that breathe life into a congregation's services." Regarding her approach to Temple Isaiah, she said "I hope to approach Temple Isaiah's musical past by preserving melodies and introducing new ones gently. Always mindful of this delicate balance, I will strive to chant a service suffused with the strength of tradition and filled with the variety of innovation."
In addition to her congregational career, Cantor Friedlander also has a distinguished professional performing history, including programs with the Long Island Cantors ensemble, the Hebrew Arts Concert Choir and the Park Avenue Synagogue Choir. Outside the cantorial world, she has performed in solo chamber concerts for Hospital Audiences, funded by the Rockefeller Foundation, and as an opera and oratorio soloist in a variety of venues including the Brooklyn Philharmonic, the Center for Contemporary Opera, the Aspen Music Festival and the National Arts Chorale. Cantor Friedlander is the recipient of many recent awards. She received a Commendation from the City of New York, Office of the Comptroller, for distinguished leadership in the community as a teacher, performer and cantor in 2006. A year later she received a Citation of Merit from the Bronx Borough President in recognition of her service and contributions to Jewish children in the Bronx and as a leader in her role as a Jewish educator. In 2009 she received a Proclamation for special recognition of service to the community from the assembly of the State of New York and the New York City Council. She was named Soprano soloist for the Mozart Requiem, International Choral-Orchestral Festival in Tel Aviv and Galilee in 2010.
CONTACT INFORMATION